Expert Instructors
They meet our high standards for academic knowledge.
Unlimited Facilities
Books Library & Computer Labs are available to all students.
Quality Faculties
Each faculty has a number of departments.
News & Announcements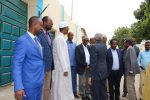 September 23, 2019
Munaasabad si heer sare ah loo soo agaasimay laguna soo dhawaynayay Gudoomiyaha Jaamacadda…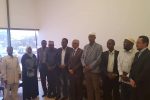 September 23, 2019
Masuuliyiin kala duwan oo ay kamid yihiin Gudoomiyaha Golaha Sare Ee Jaamacadda iyo…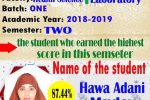 September 23, 2019
Sidii Caadada u aheed Jaamacadda Al-Imaam Al-Shaafici ee soo bandhigida ardayda kaalamaha bore…
OUR FACULTIES
Each faculty consists of different departments and each department offers a range of different programs that widens the scope of the students thinking.

RECTOR'S MESSAGE

Dr. Abdulkadir Sheikh Ismail
A good university education is everyone's right. Imam Shafi'i University is an institution with awareness of the mission of our country that has reached a distinguished place in the region and the world in financial, social, cultural, historical and political aspects.
We aim to be a university to be preferred by the students from all parts of the world. The responsibilities of universities are not limited with enabling profession to the students…..